Leave a review in our guestbook!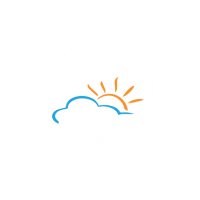 Taylor Browning - Chicago, Illinois USA
about Villa Minerva
"Villa Minerva is absolutely beautiful and wonderful. Maria is a punctual, thoughtful, and helpful host, and there for any need. Beware of the steps in Amalfi Coast... it is exhausting. You will walk a LOT. There is no way around this. Pack as light as you can. Once your bags are inside, it is easier to transport yourself, but you will be exhausted every day! Enjoy it! Maybe bring a kiddie pool! Thank you to Maria!!" "Thank you so much, Maria... grazie Mille! We loved the house and the neighborhood. So beautiful. ❤️"
on
---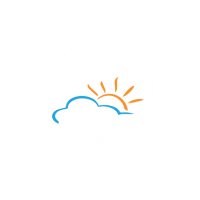 Julie Zgoda - New York, USA
about Villa La Scogliera
The villa is gorgeous and the views are unbelievable. It's close to local grocery store, pharmacy and restaurant Kasai (great food). There are a lot of hills and steps but you expect that in The Amalfi coast. It was very close to the beach and you had great privacy. Just keep in mind this is not a hotel so treat it as your own apartment and if you run out of toilet paper or paper towels, you need to run down to the store to buy them. I would definitely recommend the villa. Maria was great too and met us at arrival and explained everything. She was also very helpful with tips about restaurants, transportation and provided us with taxi information as well.
on
---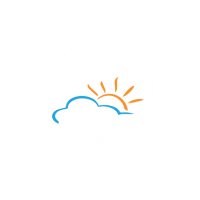 Allie O'Shea - New York -USA
about Villa Maria
"We stayed for 5 days and wish we could stay another 5. Praiano is the best of the Amalfi coast and this is the best apartment. Everything was fabulous- the view, the space, the location. Just amazing!"
on
---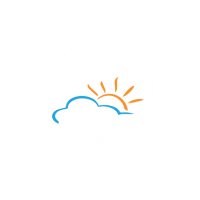 Jason Stadnik -Montclair, New Jersey, USA
about Casa Mare
"Casa Mare, was a beautiful home at the top of Praiano. The balcony was the highlight of the villa. Maria and owner were both vary accommodating and accessible evening facilitating rides to and from the grocery store. They shared a ton of local info (food delivery options, bus schedules, excursions, taxis, etc). The place was very nice and clean. The first day there was an issue with the wifi, that Maria and owner worked hard to resolve ASAP. Praiano is a beautiful city where the people were very friendly quieter than some of the other towns in the Amalfi Coast, but also much less touristy (in the best way). Given that Case Mare is on the top of the hill it can be challenging to get around without navigating a lot of stairs and uphill climbs (40 min walk down to the beach) if you don't have a car. There is a local bus stop that is close by but the buses run about ever 45 mins and we were able to navigate the buses to Positano too. If you are looking to be in a more central area it may not be the right option but if you are looking for a quite place to enjoy family and friends then it is perfect. Thanks Maria for being a great host."
on
---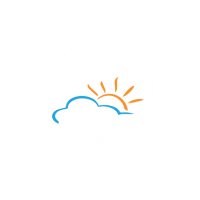 Anna Shimko
about Villa Gianpa
Luxury and views! Wow, this house fulfilled all of my dreams. The home is a good size, with three bedrooms, two of which enjoy spectacular sea views and little terraces. The living room is very comfortable, and the kitchen had all we needed. The dining room has enormous, panoramic sea view windows that open wide, and we enjoyed several dinners at home. The piece de resistance is the rooftop terrace, which is enormous and sports many lounge chairs and two great seating areas, plus the somewhat small, but very useable and fun, swimming pool. We enjoyed the hammock and used lemons to make delicious lemonade, plus the kumquats were fun to eat. Mind you, staying in a home on the Amalfi Coast means lots of stairs, but that way you can eat more delicious food! The bistro La Moressa is 56 stairs away and afforded breakfast croissants to take away, or a full breakfast menu, as well as great lunch or dinner overlooking the ocean. A small grocery store near there provides everything you need. We were also glad to be in Praiano instead of the nearby, busier towns. Praiano has it all, and one can take a boat to other places.
on
---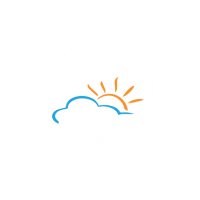 Vanessa Stockwell - Ellsworth, Wisconsin, USA
about Villa Panorama
"Stunning views of the Sea and Positano1. The communication with Maria was good upon inquiry, upon booking, and upon arrival. On the day of our arrival, we communicated to keep Maria informed of our arrival time. She provided a meeting location and was waiting for us when we arrived. We had a large van to accommodate my family of 6 and so prior to our arrival, Maria arranged parking for this large vehicle for a fee at a local hotel. It worked out well since driving and parking in this area is challenging. We walked about 2 blocks with luggage in tow to reach the apartment and there are many steps to get to the apartment. This rental does not have a lift. The Air BnB rental is located in the heart of Praiano with shops and restaurants around. The apartment was clean and decorated nicely. The photos on AirBnB represent very well what we saw when we walked into the apartment. Even though this apartment is centrally located, it was quiet at night. We enjoyed stunning views of the sea from either of two patios attached to the property. Maria was organized and provided good recommendations to optimize our time on the Amalfi Coast. She was warm and inviting and made our arrival very efficient! We will definitely come again when we return to Italy. Thank you, Maria!"
on
---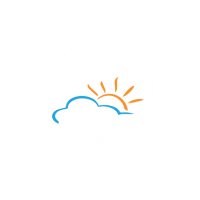 Nicky McColl Jones - Kew, Australia
about Villa Luciana blu
"We loved our time in Positano staying at Maria's place. We were met by her son Lorenzo who helped us with our bags up hundreds of stairs. The apartment was spotlessly clean & the stairs were well worth it for the spectacular view & quiet area. The large terrace is so beautiful to sit, sun bake or enjoy dinner. There is a great outside cold shower with a view and the inside shower also looks over the sea. The apartment was a perfect size for our family of four which includes 2 teenagers. We only wish we were able to stay longer. Will definitely be back in the future."
on
---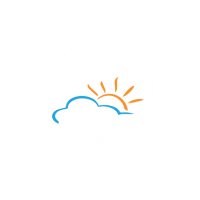 Amy Yared - Sydney, New South Wales, Australia
about Casa Mare
A great sun deck and plunge pool , so quiet and out of the way , was very relaxing .
on
---
* Mandatory fields.
** I authorize to handle my personal data according to Italian law 196/2003 (art. 23 and follows) (Read Privacy Law)