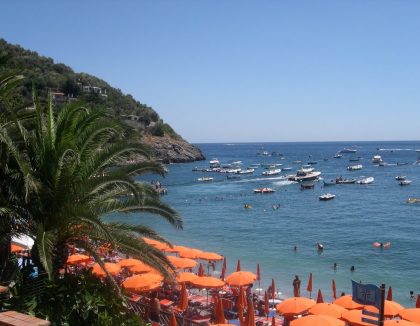 Nerano is paradise for seamen and yachtsmen fleeing from the confusion of Capri.
It is well known for the excellence of its restaurants and, for the inhabitants of the Sorrento Coast, it is a secret bay that they rarely disclose to strangers.
It is difficult to imagine a place that is more exclusive, more relaxing and more removed from the confusion of mass tourism.
It is a secret hideaway of many rich and powerful people.
A naturalistic splendor and paradise for agronomists, it overlooks the sea and has managed to preserve its simple charms in spite of its fame.
It is a paradise for those who appreciate the kind of beauty that incorporates the heart.
---
Picures from Nerano